About The SoCal Soccer Mom
Author Archive | The SoCal Soccer Mom
I posted this picture on my personal Instagram with the caption, "What do soccer girls and old men have in common? Ben Gay!"
My little soccer girl is now having heel pain and her experienced older sister is helping her to relieve the pain. The little one got kicked in the heel in her game on Saturday, so we're not sure if the pain is from that, or possibly from Severs Disease, a very common ailment among soccer girls. I wrote about big soccer girl's experience here. It was pretty cute to watch her try and help her sister with her "diagram."
Along with lots of ice, we depend on many items to help relieve pain around here, so I thought I'd share some of our strategies. I'm not a doctor and have no medical training, but lots of experience with the everyday bumps and bruises that are a part of soccer.
What are some of your suggestions for bumps and bruises?
Back in March I wrote about switching from Shutterfly to Team Snap to help manage both my girls' teams. Both teams paid the $79 for the Premium plan (nope, not a sponsored post) as I wanted the ability to track statistics and have space for unlimited photos. One thing that really sold me on Team Snap was the free mobile ap, but although I was happy to have it, it was frustratingly limited. It was a good way to view game times, player availability and roster details but that's about it. I guess many people felt the same way I did and Team Snap listened! I was even able to be a part of their Beta testing (I felt so techy!) as they worked to improve Team Snap mobile.
Recently the update became available to all and you and your iPhone can now do the following out on the soccer (or football/baseball/etc) pitch:
Change player availability
Enter game scores (good news, bad news, right?)
Add and edit games and events
Add and edit rosters
Team Snap had a cute graphic on their blog about mobile usage.
Now a good managing system has reached a whole new level and it makes the whole Team Snap experience much better. I recommend using Team Snap and plan on continuing to use it to manage both my teams.
What are you using to manage your teams?
Conversations such as, "Oh man, Rooney is hurt, should I trade him and take a penalty?" or "Did you see how many points Torres got this weekend?  I should have made him the captain!" are commonplace around here.  No, we're not the multi million dollar owners of an English Premier League team, but enthusiastic participants in the EPL Fantasy League.  The girls' coach was looking for a way to encourage the his players to watch and learn from the Premier League players, so he created a private fantasy league (easy and free here) and told the girls the champion would win the jersey of their choice.
The girls enjoyed setting up their teams and choosing names (Megchester United is my favorite name!), players and uniforms.  Along with promoting soccer skills, setting up a team also uses some higher level thinking skills to stay within your budget, but sign your desired players.  I heard about all sorts of methods for player selection including picking the best looking players and the "meanest looking" players.  I helped little soccer girl set up her team and she was very deliberate about who she picked.  I mostly stayed out of it, but I did encourage her to pick Joe Hart from Man City because he's a great keeper (Oh, and I think he's cute! lol)
Now that we're almost two months in, some of the girls have been faithfully stewarding their teams, while other "girls teams" are really being run by dads.  Good natured competitive talk still abounds at games and practice fields.  My hubby and the coach are neck and neck and keep trading the first and second spots.  (I had to break it to my hubby that he wouldn't be getting a jersey if he won…)  It's a loooong season so we have a way to go before crowning a champion… I'll keep you posted.
I have one angelic dog and one naughty dog…can you guess who is who?
There some really fun (and free!) Halloween effects on PicMonkey, my favorite online photo editing software.
When I read Rick Wolff's article on his great blog Ask Coach Wolff about the soccer movie Bad Parents, I knew I had to hop over to the website www.badparents.com and check it out.  The movie is about a suburban U8 girls club soccer team and its badly behaved parents.  Chaos ensues over splitting the girls into the A and B team, playing time and screaming from the sidelines.  Amazing how many of those parents I recognize!
You must watch the preview and check out lines like this one… "You guys are like tiny, shiny diamonds but unfortunately some of you are going to need to be cut."  I laughed out loud in front of my laptop and then sent the link to all my friends.  Supposedly the movie is out in limited release, but will have a broader distribution in March.  I can't wait! It doesn't look appropriate for kids, so I'm thinking a team parents' night out is in order.
I don't usually work on Fridays, so today I dropped the girls off at school and Nutmeg and I headed out for a little walk.
It's been so hot lately that the cloudy morning was a welcome change.
I took the time to notice some fun little details around the neighborhood and I love this little mailbox!
And some not so cute details…
Halloween will be here soon…the costume drama has already started at our house!  Of course that's a whole different story…
Our crazy hot summer weather has continued into the Fall.  Like I've said before, we're spoiled here in Southern California (I had someone tell me today, "This is nothing, honey, if I was back in Missouri I'd be wearing a sweater) so we wilt in the hot weather.  Little soccer girl's game on Saturday felt like one of the hottest ever.  One thing that we've been enjoying is the unusually warm evenings.  Usually you always need a jacket to sit outside at night near the coast, but lately it's been amazingly warm.  We savored the warm evening with Family Dinner/Game night al fresco…
Big soccer girl beat everyone- even though I got a Yahtzee!  I'm not quite sure what happened here though.  It looks like one of those Big Foot sighting quality photos.
What's futsal you ask?
From Wikipedia, the free encyclopedia
Futsal (Portuguese pronunciation: [fuˈtˢsaw]) is a variant of association football that is played on a smaller pitch and mainly played indoors. Its name is a portmanteau of the Portuguesefutebol de salão, which can be translated as "hall football" or "indoor football". It is the International Football equivalent of the US's Arena Football. During the sport's second world championships held in Madrid in 1985, the name fútbol Sala was used. Since then, all other names have been officially and internationally changed to futsal.
Futsal is played between two teams of five players each, one of whom is the goalkeeper. Unlimited substitutions are permitted. Unlike some other forms of indoor football, the game is played on a hard court surface delimited by lines; walls or boards are not used. Futsal is also played with a smaller ball with less bounce than a regular football.[1] The surface, ball and rules create an emphasis on improvisation, creativity and technique as well as ball control and passing in small spaces.[2]
Both my girls love to play futsal!  We are fortunate to have the newly revamped LA Galaxy Soccer Center within driving distance.  This huge indoor soccer center has been open for several years, but was recently purchased by the Galaxy.  They run youth leagues throughout the year as well as pick up games and camps.  My girls both have played in leagues and enjoy the fast paced action and footwork.  Size doesn't play as much of a factor in futsal- ball skills and passing will easily win out over booting the ball.  Since my girls are both on the smaller side this is a major plus for them.
On the Galaxy site there is a great quote…
"Futsal is an extremely important way for kids to develop their skills and understanding of the game. My touch and my dribbling have come from playing Futsal."
- Ronaldinho, AC Milan
On the negative side, it's easy to get injured playing futsal due to the hard surface, the heavy ball and the amount of contact.  Last year, little soccer girl seriously sprained her ankle going in for a hard tackle against a much larger girl.  Fortunately (or unfortunately?!) that hasn't stopped her desire to play.
From a mom perspective I love futsal because it's indoors and there are bathrooms and vending machines!  Sounds terrible, but hey, just keeping it real.  Do your kids play futsal?
Now that school is in full swing, it's back to the daily grind.
Of course soccer practice is a major part of our week, and my girls have practice back to back on the same two days of the week.  It's great because it leaves the other days free, but it's difficult to get homework done.  Little soccer girl has it must easier and is able to get almost everything completed in the hour we have at home after school, but my middle schooler is a different story.  Fortunately she often has a friend to join in what they call a "homework party."
We have some strategies that we use to make things easier, including the "Homework Box" that I'll share in a different post, but a soccer field is still not the optimal place to be doing homework.  As daylight savings time comes to an end and night will fall even before the first practice begins, I'm going to have to make some adjustments.  I'll keep you posted if I have any brilliant ideas…or maybe I'll just need to pick up a couple of these…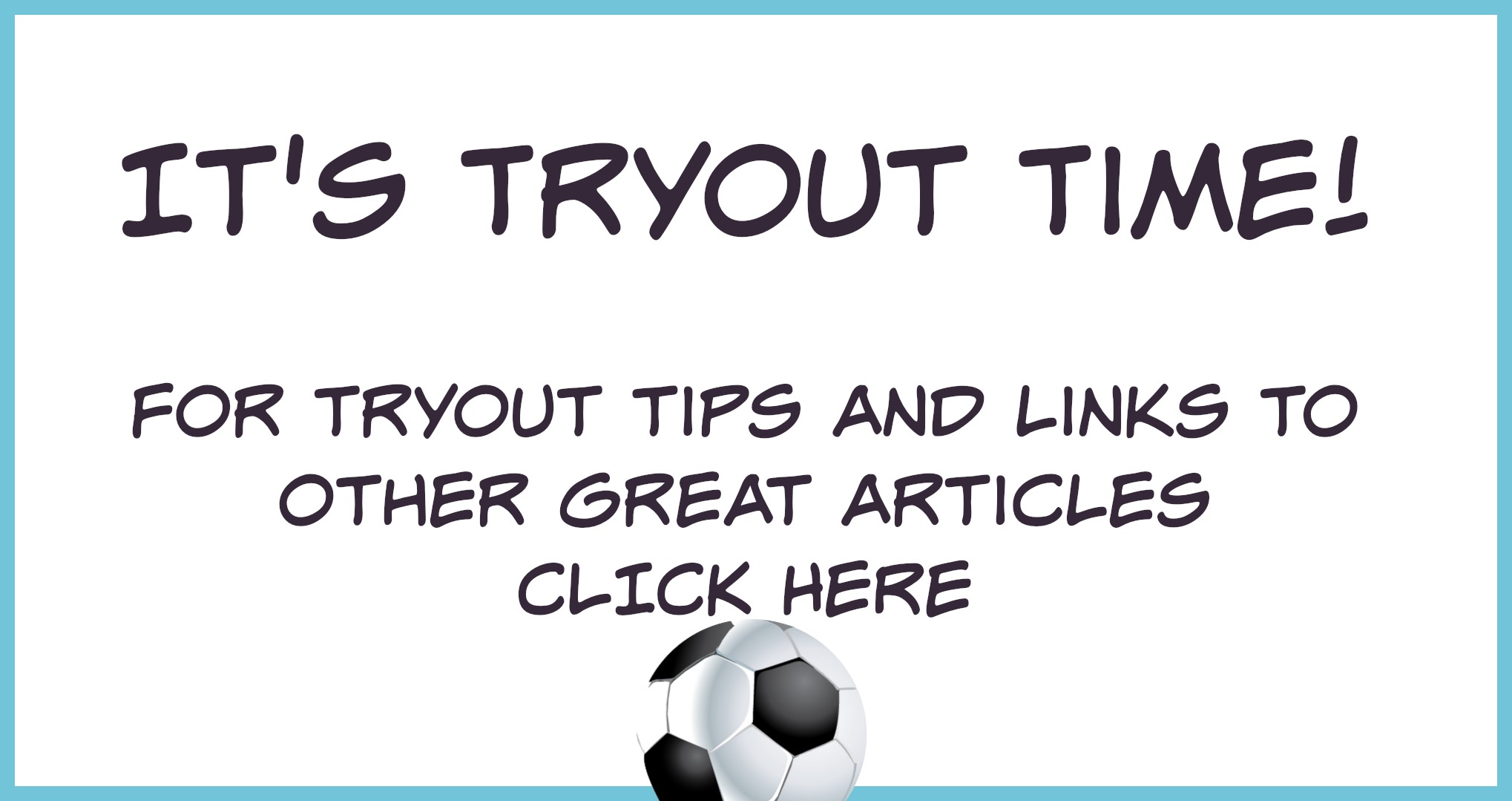 Hi, I'm Lisa, a mom of two girls, a teen and a tween, navigating my way through life and the Southern California competitive girls club soccer scene.
My Big Soccer Girl (BSG) is 14 and my Little Soccer Girl (LSG) is 11.
Join us for serious soccer posts sprinkled in with soccer mom fashion, tips and a peek into our crazy life. If you are interested in more about our family off the field, please check out simplysocalmom.com.
Thanks for stopping by!