Now this was a fun list to make!  Although I spend much of my time on the soccer field, I don't really go for the typical soccer mom sparkly t-shirts or soccer ball jewelry.  Here are some things that I've been eyeing lately.  (All pictures are linked)
---
iPAD MINI | STARTING AT $328
This is my number one soccer mom (or any mom!) gift.  For those long hours during practice or keeping stats during the games, this little beauty slips right into your purse. I'm crossing my fingers that Santa is bringing me one.  I've been very good! Really!  Order by midnight on December 12 for Christmas Delivery and get it engraved on the back for free!
---
SPECK iPAD MINI FITFOLIO CASE $26
Of course your new iPad mini will need a protective case.  There aren't too many available yet, but this one is both cute and practical.  Ordering from amazon gets you a $6 savings.
---
I love, love, love Kate Spade!  Her colors, stripes and patterns are fabulous!!
KATE SPADE NEW YORK 'IDOM' ULTRA THIN ENAMEL BANGEL | $32
This one says "Rise Above" on the inside…a good reminder not to participate in the endless sideline/parking lot gossip.  I got one of these for my mom that says "heart of gold" on the inside.
---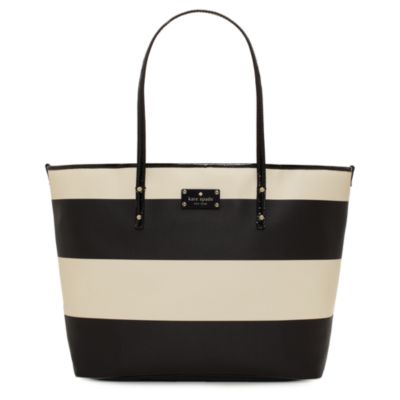 KATE SPADE BOUTIQUE STRIPE HARMONY $328
Soooo, this is way more that I would like to spend on a purse, but I love it!  I'm not so sure how well it would hold up to being thrown on the soccer field, but there are so many cute purses on the kate spade site.  They also have a great sale section (I ordered something great for my mom there!) as well as periodic unbelievable flash sales.
---
KATE SPADE LA PAVILLION iPHONE CASE | $40
Ok, I'm sensing a black, white and pink theme here!  I actually just ordered this case to replace my broken one and I love it!  It's not the most well made case I've had, but it's beautiful and doesn't pull my hair.  (very important!!)
---
TOUCHSTONE CRYSTAL KEY TO HAPPINESS NECKLACE | $49
This is another goodie I'm hoping to find under the Christmas tree.  Diamonds are out of the picture at the moment after paying all of our soccer expenses, but this is cute and sparkly.  I'm getting tired of all the "statement" necklaces and was looking for something simple.  This fits the bill perfectly.
---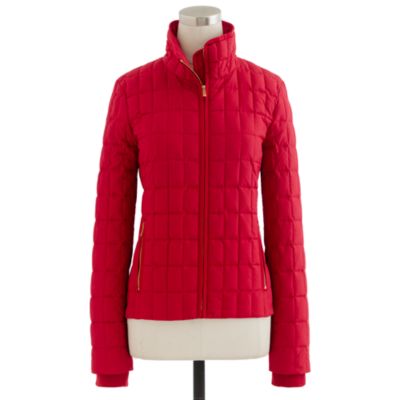 J CREW SNOWCAP QUILTED JACKET | $158 ($118 ON SALE)
This jacket would look fabulous on the sidelines as well as keep you toasty warm.  I just bought this (with a group) for a friend and I CAN'T WAIT to see her face when she opens it!
---
MAC FOLDING SPORTS WAGON | $95
Although this isn't the most romantic gift, it will make your soccer mom life much easier!  Hopefully it comes with a soccer dad to pull it as well…
---
What are you hoping to find under the tree this year??